| | |
| --- | --- |
| Type | Pet Bowls & Feeders |
| Item Type | Bowls |
| Time Setting | Yes |
| LCD Display | Yes |
| Shape | Rounded |
| Material | Plastic, Plastic,ABS |
| Power Source | CHARGE |
| Commercial Buyer | Caterers & Canteens, Restaurants, Fast Food and Takeaway Food Services, Food & Beverage Stores, Specialty Stores, Food & Beverage Manufacture, TV Shopping, Department Stores, Bubble tea,Juice & Smoothie Bars, Super Markets, Hotels, Convenience Stores, Spice and Extract Manufacturing, Drug Stores, Cafes and Coffee Shops, Discount Stores, E-commerce Stores, Gifts Stores, Beer,Wine,Liquor Stores, Souvenir Stores |
| Occasion | Back to School, Giveaways, Business Gifts, Camping, Travel, Retirement, Party, Graduation, Presents, Wedding |
| Holiday | Valentine&quote;s Day, Mother&quote;s Day, New Baby, Father&quote;s Day, Eid holidays, Chinese New Year, Oktoberfest, Christmas, New Year&quote;s, Easter Day, Thanksgiving, Halloween |
| Season | Fall |
| Room Space | Countertop, Kitchen, Patio, Closet, Bathroom, Bedroom, Dining Room, Dorm Room, Entryway, Indoor and Outdoor, Living Room, Kids Room, Office, Hallway, Outdoor, Desktop, Baby Care Room, Laundry Room |
| Room Space Selection | Support |
| Occasion Selection | Support |
| Holiday Selection | Support |
| Voltage | 220-240V |
| Bowl & Feeder Type | Automatic Feeders & Waterers |
| Application | Small Animals |
| Feature | Automatic |
| Place of Origin | Guangdong, China |
| Brand Name | Topto Ark |
| Model Number | APF-D3-02 |
| Product name | Smart Automatic Pet Feeder |
| Capacity | 4L |
| Sample | Samples Avialable |
| Certificate | CE ROHS FCC |
| OEM/ODM | Support |
| Voice recording | 10 seconds |
| Feature 1 | Easy to Cleam |
| Feature 2 | Monitor your pet&quote;s health |
| Feature 3 | Save your time |
#detail_decorate_root .magic-0{border-bottom-style:solid;border-bottom-color:#a8aaac;font-family:Roboto;font-size:24px;color:#000;background-color:#b1b0b0;font-style:normal;border-bottom-width:2px;padding-top:8px;padding-bottom:4px}#detail_decorate_root .magic-1{width:750px;border-collapse:collapse}#detail_decorate_root .magic-2{min-height:28px;padding:5px 10px;width:161px;min-height:28px;box-sizing:content-box}#detail_decorate_root .magic-3{min-height:28px;padding:5px 10px;width:545px;min-height:28px;box-sizing:content-box}#detail_decorate_root .magic-4{width:750px}#detail_decorate_root .magic-5{width:446px}#detail_decorate_root .magic-6{overflow:hidden;width:446px;height:486.43733333333336px;margin-top:0;margin-bottom:0;margin-left:0;margin-right:0}#detail_decorate_root .magic-7{margin-top:0;margin-left:0;width:448px;height:469px}#detail_decorate_root .magic-8{width:300px;display:flex;flex-direction:column;margin-right:0;margin-left:4px}#detail_decorate_root .magic-9{box-sizing:border-box;margin:0;padding:0;color:#2e3033;font-family:Arial,'Microsoft YaHei','\5FAE软雅黑','\5B8B体','Malgun Gothic',Meiryo,sans-serif;font-size:14px;font-style:normal;font-variant:normal;font-weight:normal;letter-spacing:normal;line-height:14px;orphans:auto;text-align:start;text-indent:0;text-transform:none;white-space:normal;widows:auto;word-spacing:0;-webkit-text-stroke-width:0;background-color:#fff}#detail_decorate_root .magic-10{box-sizing:border-box;margin:0 0 10px;padding:0;list-style:none}#detail_decorate_root .magic-11{box-sizing:border-box;margin:0;padding:0;font-size:14px;color:#666;line-height:20px}#detail_decorate_root .magic-12{color:#333;font-family:"Helvetica Neue",Helvetica,Arial,sans-serif,宋体;font-size:14px;font-style:normal;font-variant-ligatures:normal;font-variant-caps:normal;font-weight:400;letter-spacing:normal;orphans:2;text-align:start;text-indent:0;text-transform:none;white-space:normal;widows:2;word-spacing:0;-webkit-text-stroke-width:0;background-color:#fff;text-decoration-style:initial;text-decoration-color:initial;display:inline !important;float:none}#detail_decorate_root .magic-13{margin-bottom:10px;line-height:0}#detail_decorate_root .magic-14{width:750px;height:739.1107078039927px;overflow:hidden;margin-bottom:10px}#detail_decorate_root .magic-15{position:relative;left:0;top:0;width:750px;height:739.1107078039927px}#detail_decorate_root .magic-16{width:750px;height:828.7992495309569px;overflow:hidden;margin-bottom:10px}#detail_decorate_root .magic-17{position:relative;left:0;top:0;width:750px;height:828.7992495309569px}#detail_decorate_root .magic-18{width:750px;height:750px;overflow:hidden;margin-bottom:10px}#detail_decorate_root .magic-19{position:relative;left:0;top:0;width:750px;height:750px}#detail_decorate_root .magic-20{margin-bottom:10px}#detail_decorate_root .magic-21{position:relative;width:100%}#detail_decorate_root .magic-22{width:750px;height:463.9175257731959px;overflow:hidden;margin-bottom:10px}#detail_decorate_root .magic-23{position:relative;left:0;top:0;width:750.0000000000001px;height:463.9175257731959px}#detail_decorate_root .magic-24{vertical-align:top}#detail_decorate_root .magic-25{vertical-align:top;display:block;padding-right:4px;box-sizing:border-box;padding-left:4px}#detail_decorate_root .magic-26{vertical-align:top;padding-bottom:4px;box-sizing:border-box;padding-top:4px}#detail_decorate_root .magic-27{padding:0;margin:0;white-space:pre-wrap;font-size:14px}#detail_decorate_root .magic-28{overflow:hidden;width:247.33333333333334px;height:247.3333333333334px;margin-top:0;margin-bottom:0;margin-left:0;margin-right:0}#detail_decorate_root .magic-29{margin-top:0;margin-left:0;width:247px;height:247px}#detail_decorate_root .magic-30{overflow:hidden;width:247.33333333333334px;height:247.33333333333337px;margin-top:0;margin-bottom:0;margin-left:4px;margin-right:0}#detail_decorate_root .magic-31{vertical-align:top;display:inline-block;padding-right:4px;width:33.33%;box-sizing:border-box;margin-bottom:-4px;padding-left:4px;margin-top:-4px}#detail_decorate_root .magic-32{white-space:pre-wrap;font-size:14px}#detail_decorate_root .magic-33{overflow:hidden;width:446px;height:475.73333333333335px;margin-top:0;margin-bottom:0;margin-left:0;margin-right:0}#detail_decorate_root .magic-34{margin-top:0;margin-left:0;width:475px;height:475px}#detail_decorate_root .magic-35{width:300px;display:flex;flex-direction:column;margin-right:4px;margin-left:0}#detail_decorate_root .magic-36{white-space:normal}#detail_decorate_root .magic-37{overflow:hidden;width:446px;height:445.99999999999994px;margin-top:0;margin-bottom:0;margin-left:0;margin-right:0}#detail_decorate_root .magic-38{margin-top:0;margin-left:0;width:445.99999999999994px;height:445.99999999999994px}#detail_decorate_root .magic-39{margin-bottom:10px;overflow:hidden}#detail_decorate_root .magic-40{overflow:hidden;width:247.33333333333334px;height:185.50000000000003px;margin-top:0;margin-bottom:0;margin-left:0;margin-right:0}#detail_decorate_root .magic-41{margin-top:0;margin-left:0;width:247px;height:185px}#detail_decorate_root .magic-42{overflow:hidden;width:247.33333333333334px;height:185.2496626180837px;margin-top:0;margin-bottom:0;margin-left:4px;margin-right:0}#detail_decorate_root .magic-43{margin-top:0;margin-left:0;width:247px;height:204px}#detail_decorate_root .magic-44{margin-top:0;margin-left:4px;margin-right:0;margin-bottom:0;width:undefinedpx;min-height:0}#detail_decorate_root .magic-45{width:180px;height:144px;max-width:100%;max-height:100%}#detail_decorate_root .magic-46{overflow:hidden;width:750px;height:533.6091003102377px;margin-top:4px;margin-bottom:0;margin-left:0;margin-right:0}#detail_decorate_root .magic-47{margin-top:0;margin-left:0;width:749.9999999999999px;height:533.6091003102377px}#detail_decorate_root .magic-48{overflow:hidden;width:750px;height:750px;margin-top:0;margin-bottom:4px;margin-left:0;margin-right:0}#detail_decorate_root .magic-49{margin-top:0;margin-left:0;width:750px;height:750px}#detail_decorate_root .magic-50{overflow:hidden;width:373px;height:151px;margin-top:0;margin-bottom:0;margin-left:0;margin-right:0}#detail_decorate_root .magic-51{margin-top:-12px;margin-left:1px;width:373px;height:373px}#detail_decorate_root .magic-52{overflow:hidden;width:373px;height:151px;margin-top:0;margin-bottom:0;margin-left:4px;margin-right:0}#detail_decorate_root .magic-53{margin-top:-223px;margin-left:-2px;width:373px;height:373px}#detail_decorate_root .magic-54{padding:0;margin:0;color:#333;font-size:14px;padding-left:4px;font-weight:bold;white-space:pre-wrap}#detail_decorate_root .magic-55{font-size:22px}#detail_decorate_root .magic-56{font-size:26px}#detail_decorate_root .magic-58{font-family:inherit;font-style:inherit;font-variant-ligatures:inherit;font-variant-caps:inherit}#detail_decorate_root .magic-59{font-size:32px}
| | |
| --- | --- |
| Item Name | Pet Auto Feeder |
| Certificate | CE,FCC,Tele Japan |
| Food | Dry food with a particle diameter of 5-15mm |
| Capcity | 4L/6 L |
| Voice Message Limit | 10S |
| Auto Feeding Meals | 6 per dAY |
| APP | IOS/Andriod |
| Feeding Type | Auto/Manual |
| Power | DC 5V 1.0A |
| Battery | Alkaline Batteries Battery x 3pcs |
| Material | Food Grade ABS |
| Size | 19*19*38Cm |
| body weight | 2.3kg |
| Packing Weight | 2.5kg |
| Export Carton Size | 4 units per carton,520x430x375mm |
| Quality | Good |
Save Time, Stay Close
Pets need love, attention, and care. The PETLIBRO Automatic Pet Feeder helps take care of your pet with customizable meal times
and portions, which you can quickly set up with an easy-to-use LCD screen, based on your pet's age, weight, and activity. Thus,
your pet is fed regularly and feels safe, tightly connected with you via your voice recording as feeding calls even you're away.
Product performance description

1)Automatically feeding by schedule and manual feeding 2)6.5 Liters hopper with dry food maximum up to 1 5mm in diameter 3)Up to 6
meals up per day, each meals up to 50 portions could be set 4)D cell battery*3 to protect pets from power cut 5)Up to 10s voice
message to call the pets, play times programmable 6)Low food will give an reminder by indicator LED 7)None Food/Food Shortage/Food
Stuck/Low battery 8)6 buttons with 2inch LCD screen(with backlight), easy to setup
Program Panel

Petrust automatic pet feeder is elaborate built-in 2inch LCD display (with backlight)allows a simple and accurate feeding
experience. There are only 6 control buttons to control every feeding plan.Up to 6 meals every day, So even without reading the
instructions you will be able to program it!
Dual Power Supply

You can power the feeder via power adapter come with the feeder or 3 pieces D batteries ( not included).It is recommend to use
both battery and adapter in case any of power cut off.
Easy to Assemble&Disassemble

Adjustable Pet Food Dispense Amount & Daily Dispense Frequency,easy to disassemble and clean.Customizable Feeder Great for Dogs,
Cats and Small Animals of Various Sizes.
Product usage introduction
Automatic timer pet feeder with 6.5L large capacity, make of 100% imported ABS materials, can record message and feed from
1-30days, designed for small & middle size dogs or cats !!! To develop the good feeding habits for pets, the feeder supports
pre-recording a maximum of 10 seconds of audio, which is played during feeding.

Description of product use effect
Never Miss A Meal
Automatically feeds your pet when you are away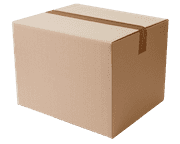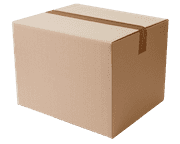 Topto Ark has 17 experience in R&D and Manufacturing high quality in Household appliances including beauty personal care products and pet electric products such as facial mist spray device, vacuum blackhead remover, face clean brush, massage care products ,pet feeding device,Pet water dispenser and etc. With a comprehensive system of developing, producing, and marketing, our products are well accepted by customers all around the world, and gain the high reputations among customers. Our main market are North American, South American, European and Asia. All of our products are complied with CE Rohs etc. regulations, and attained related certificates. Thanks to the modern high technologies, we are coming into the data era. With the basic spirit "Scientific innovation and harmonious service for all mankind", we surely will meet your standards and strive to contribute ourselves to the human being's healthy and beauty and Pet Products industry.
Our Services & Strength
we focus on the unique needs of pets. Our affection for pets and the obsession with detail, is what leads us to make premium
products constantly, deliver a convenient lifestyle to you, and help your pets have a better life.
Q1: Why did the feeder fail to connect to my Wi-Fi network?
A1: Please check the important notice on Page 6 for help. You can try to
add the feeder via AP mode instead of normal mode and auto scan
mode.

Q2: Why is the feeding recording only played once or never when I set
the recording multiple times?
A2: Please press and hold the record button to record your voice first. If
the feeder is working on battery supply only, the recording will be played
only once before feeding.

Q3: Why does the feeder feed at the wrong time?
A3: Please check that the time zone of the feeder is correct. You can find
help about time zone information on page 15.

Q4: Why does it always prompt that food is blocking at the feeding tray
when it is not actually the case?
A4:Once food falls into the tray, the feeder will wait for 10 minutes for the
pet to eat the food. If the pet does not come to eat during this time, the
feeder will send a message that food is blocking the feeding tray. If the
pet ate the food after 10 minutes, you will still receive the message. It is
also possible that food is stuck in the food slot. If that is the case, clean
the food slot.

Q5: Why is the indicator LED still flashing after I disabled?
A5: When it is feeding, the indicator LED cannot be disabled.

Q6: How can I restore the feeder to factory default settings?
A6: Please long press the Wi-Fi settings button for 3 seconds until you hear
a beep.